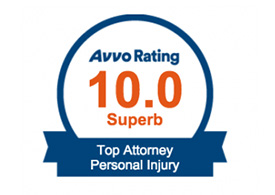 Serving Fort Collins and Northern Colorado for Over 40 Years
What do you do when you or a loved one suffers injury in an accident through no fault of your own? If you live in Fort Collins or nearby community in Northern Colorado, you can call on Steve Ray Law, PLLC. Attorney Steve Ray is a U.S. Marine Corps veteran. He has practiced personal injury law for more than 40 years and tried cases throughout Colorado over the course of his legal career. He has dedicated his life to serving others, including accident victims just like you.
We've Got Your Six!
What Does That Mean for You?
As a U.S. Marine Corps veteran, Steve knows what it means when someone tells you, "I've got your six." It's a way of saying, "I've got your back." Or, to put it another way, "When the going gets tough, you can count on me." Today, as an attorney serving accident victims and their families in Fort Collins and throughout Northern Colorado, Steve approaches cases with that same "I've got your six" mentality. For our law firm's clients, it means all the difference.
Steve Ray Law, PLLC
Our Dedication to Service
As a lawyer, Steve Ray upholds the values of honor, courage and commitment that were instilled in him as a Marine. He believes there is no higher calling than serving others.
In fact, Steve was the region's first lawyer to dedicate his entire legal practice to helping personal injury victims to get their lives back on track after a traumatic accident.
It is no wonder that U.S. News & World Report has named Steve Ray Law, PLLC, to its list of "Best Law Firms" in the area of personal injury litigation for plaintiffs.
Steve's dedication to service extends beyond his clients to the wider Fort Collins community. He isn't just an attorney. He is a citizen as well, and has actively served Fort Collins on the board of the following organizations: Front Range Community College, Crossroads, Hearts & Horses, and served as Chairman of the Fort Collins/Loveland Airport Authority.
REQUEST A FREE CONSULTATION
Just fill in your basic info below and we'll get in touch with you.